the home of joie de vivre
At Saint Jacques we have a passion for traditional dishes combined with a modern twist. This has been reflected in the design of the restaurant, where new meets old and the interior amalgamates the characteristics of a warm traditional brasseries with a vibrant and fresh aesthetic.
Saint Jacques' key features include the light and airy main dinning area, where the clean and organic design coupled with the floral artwork complements the local and seasonal ingredients used. Our French windows then open onto our courtyard, a tranquil oasis of a kind rarely found in Central London.
Head downstairs to find our oak panelled private dining room, complete with lily leaf wallpaper and a welcoming fireplace, which provides a more intimate setting for those celebrating special occasions with groups of friends and family. This is also the ideal space for business meetings, and it will play host to our restaurant manager Richard's eclectic wine tasting evenings.
Just along the hall, you will find the Saint Jacques loos. These were designed to resonate with the restaurant's motto 'la joie de vivre', where the safari soirée wallpaper showcases a host of tropical animals partying away in their Sunday best. The sensory experience doesn't stop there, and the constant stream of classics will delight those with a penchant for French music.
We look forward to welcoming you to Saint Jacques – where you will experience first-hand the class and tradition of Mayfair, alongside Soho's casual buzz.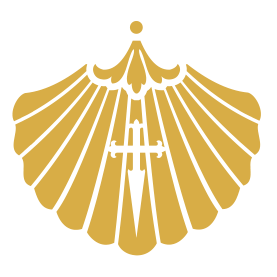 Originally from Reims in Champagne, David is amongst the finest French Chefs currently working in London. He was professionally trained in Paris and started his career as a Chef at l'Elysée for President François Mitterrand. Over almost three decades David has worked with acclaimed Michelin-starred chefs in Paris and London including Joël Robuchon, Marcus Wareing, Michael Caines and Gordon Ramsay.
David is also a former executive Head Chef at five-star Langham Hotel, Brasserie Zedel in Soho, Colbert in Chelsea and Café Luc in Marylebone High Street. David is passionate about sharing his enthusiasm for delicious dishes created from the best ingredients sourced locally, sustainably and wherever possible organically.
He has a vast repertoire of recipes ranging from old family favourites to new exciting creations – all with the aim of delighting the senses and satisfying the palates of the most discerning customer. He looks forward to sharing his expertise and engaging with the clientele.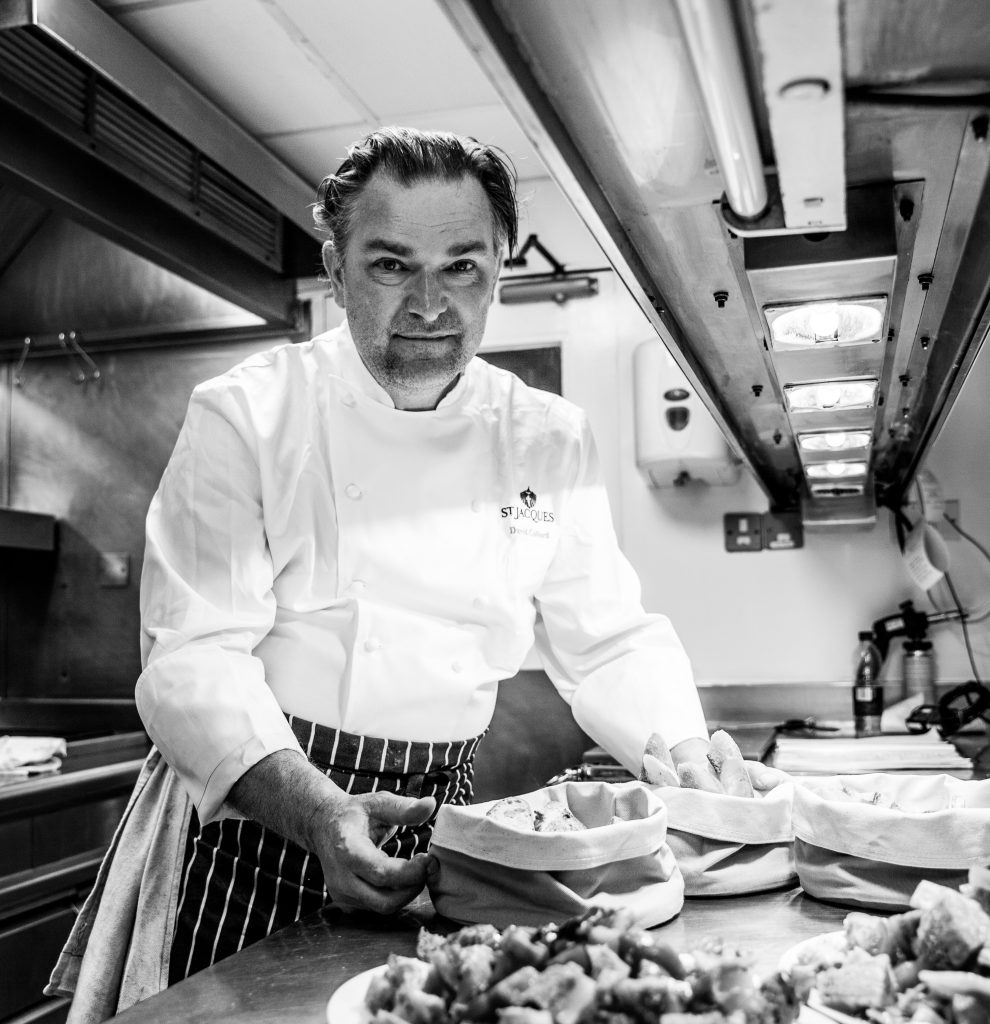 "live to live ...love to live..."
Richard is one of the most engaging and professional restaurateurs in London. He has had a long and illustrious career working at some of the capital's finest establishments, as well as Michelin starred restaurants in France and Belgium. In recent years he managed Brasserie St Jacques and Brasserie Gustave, where he built a loyal following of customers who will now be delighted that he is returning to bring his inimitable welcome and flair back to St James's.
As well as being the consummate host, Richard is an extraordinary sommelier, who masters the established greats of Bordeaux and Burgundy, while also seeking out new and exciting winemakers to introduce to a wider public.
His trolley service is legendary, with the 'Steak Tartare' or the 'Crêpes Suzettes' firm favourites with his regulars.
Above all, Richard seeks to create a warm and welcoming ambiance for the customer to enjoy and to experience Restaurant Saint Jacques's dedication to one of France's greatest exports 'la joie de vivre'.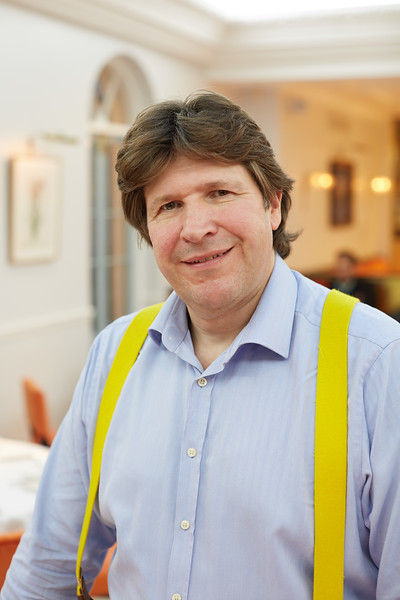 Cécile has extensive experience from London's restaurants working at Hush and Daphne's before establishing her and Richard's very successful partnership at Brasserie St Jacques and Brasserie Gustave. Cécile and Richard complement each other perfectly.
Cécile's eye for detail helps to ensure that everything runs smoothly both 'front of house' as well as behind the curtain, where a myriad of tasks are completed to create a seamless experience for the customer.
Cécile's warm welcome and unflappable nature are essential ingredients in the Saint Jacques recipe.