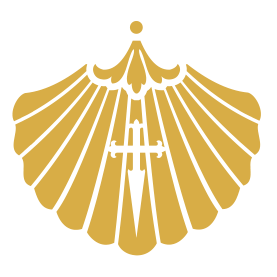 Bienvenue à Saint Jacques
Richard Weiss, iconic restaurateur and sommelier, returns to London's West End with the perfect, relaxed and discrete venue for a breakfast, convivial lunch, early evening cocktail or intimate dinner in this bistro chic setting.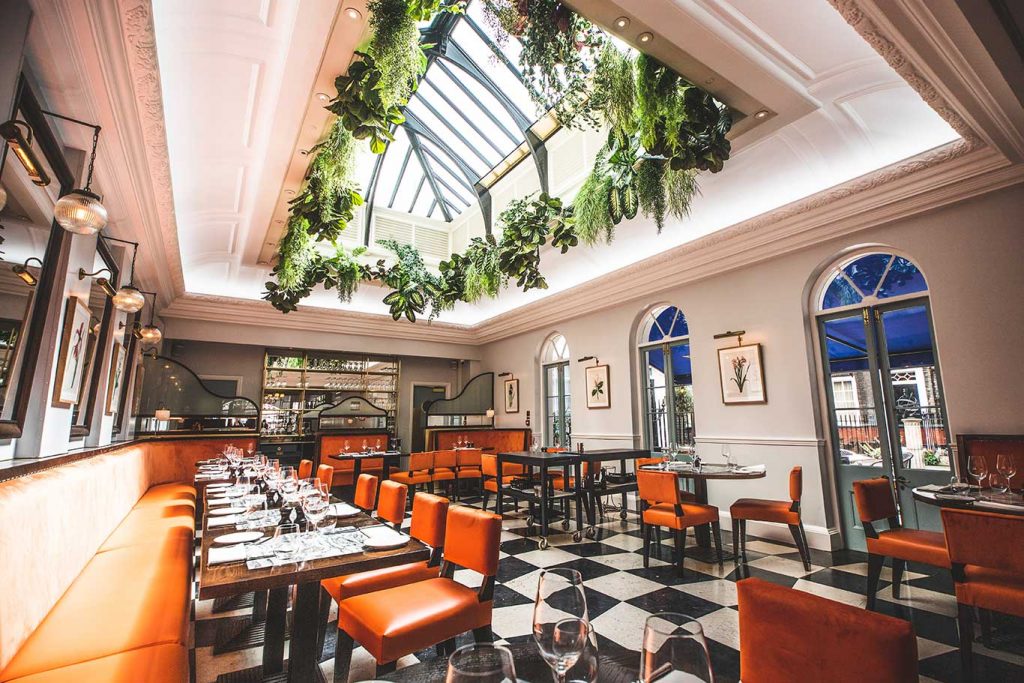 a Gallic home from home...
Bringing new life to St James's with classic French dishes and modern creations, the Saint Jacques seasonal menu blends tradition and innovation to suit all tastes – from Richard's legendary tableside prepared Steak Tartare to a decadent fondant au chocolat.
More than anything, quality, service and flair infuse every part of Saint Jacques.
Saint Jacques is located in the heart of London, between Buckingham Palace and Piccadilly Circus – close to the Theatre District, and the vibrant West End. Surrounded by galleries and shopping, it is the perfect central location for locals and visitors.
With Richard's fine nose and fortunate location next door to Berry Brothers – London's oldest and finest wine merchant, with cellars dating back to Napoleonic times – you can be assured of a fabulous selection of wines, spirits and cocktails.
Saint Jacques is back!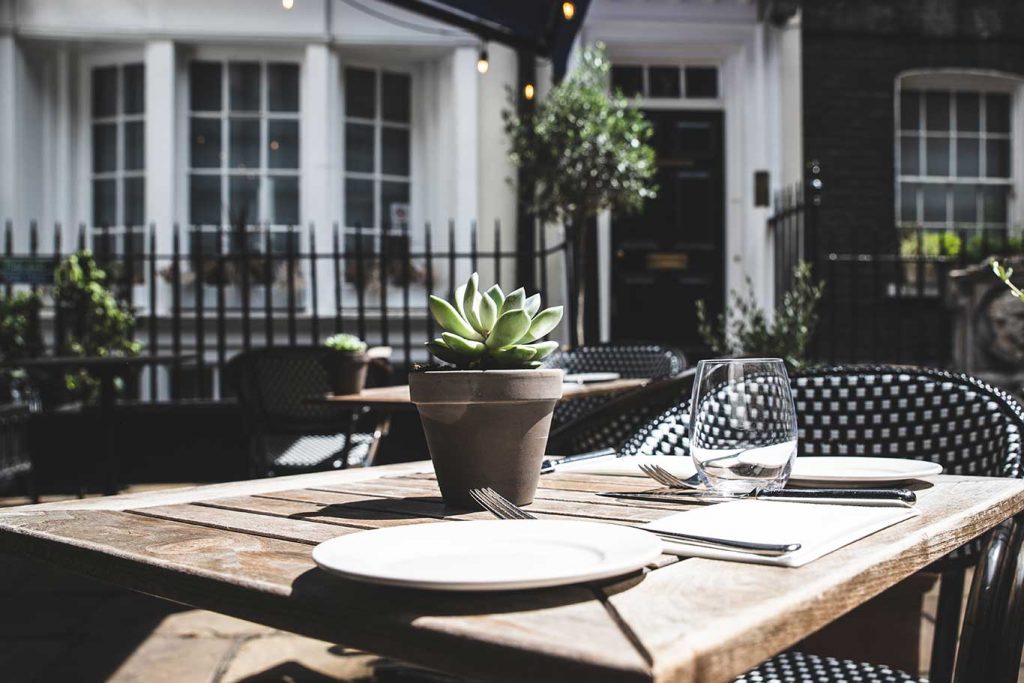 At the back of the restaurant, St Jacques has an absolute hidden gem with a courtyard with outdoor seating from May to October (or longer if the weather allows). Originally part of Henry VIII's real tennis court, it has served as an arena for bear – baiting, bare knuckle fighting, gambling and other insalubrious activities. It was also, reportedly, the site of the last duel fought in England.

The private courtyard has now been converted to the more peaceful and wholesome pursuit of the delights of the table. Diners can enjoy a secluded spot in the heart of the city away from the daily hustle and bustle. Perhaps the ghost of Napoleon Bonaparte, who lived there briefly while plotting his return to France, is smiling down on you as you enjoy his country's cuisine.
notes from Saint Jacques: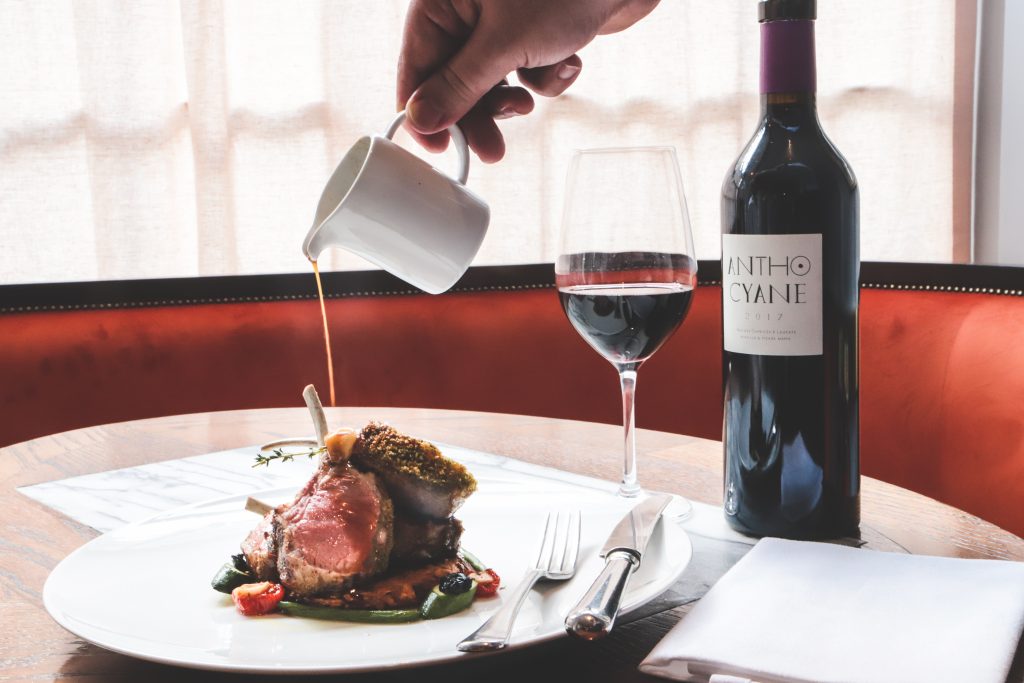 Anthocyane 2017, Mas des Caprices.
Anthocyane means Anthocyanin, a type of flavonoid rich in antioxidants, and they are the pigment that give a deep red, purple in plants or grapes.


Deep in colours and red fruits flavours with a hint of vanilla, Anthocyane 2017 will seduce you with this rich roundness in flavours packed in your glass. The wine needs to be decanted to reveal its full charisma. A perfect match with all games dishes on our menu.
– November 29. 2020
Graham Greene in St. James's
Pickering Place, our hidden courtyard, has many stories to tell. Some are apocryphal, no doubt, but non the worse for it. We've been using our recent down time to carry out some research, and one of the many who have lived above this venerable slice of hidden London was the renowned author Graham Greene. We'd like think he'd pop in for lunch and a glass if he was still there… 
Thank you to Sotherans Rare Books for loaning us these beautiful first editions.
– November 17. 2020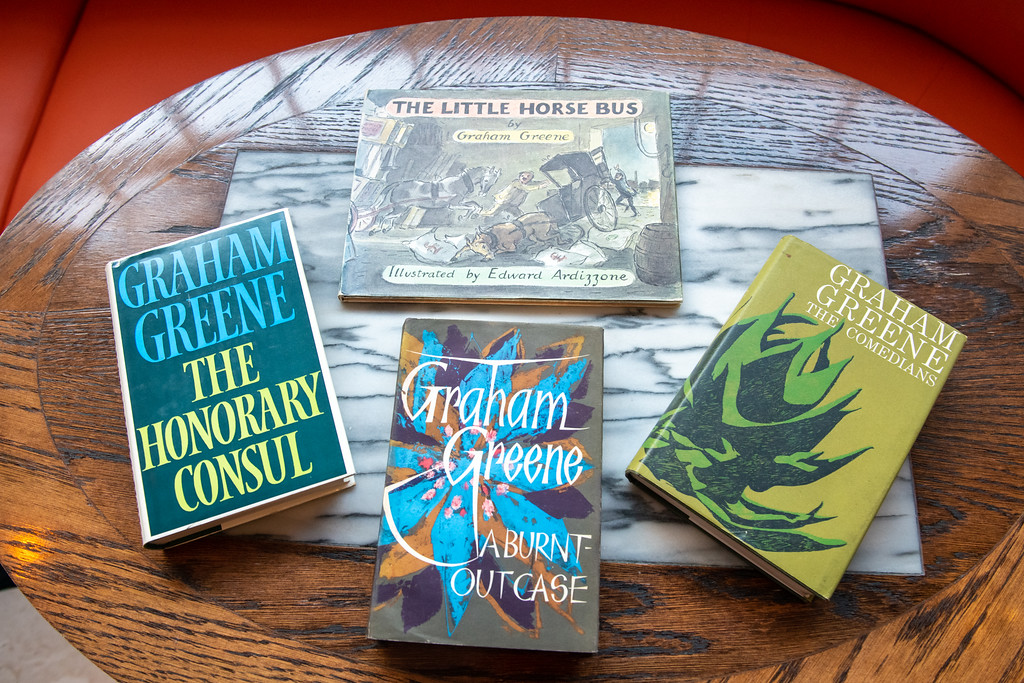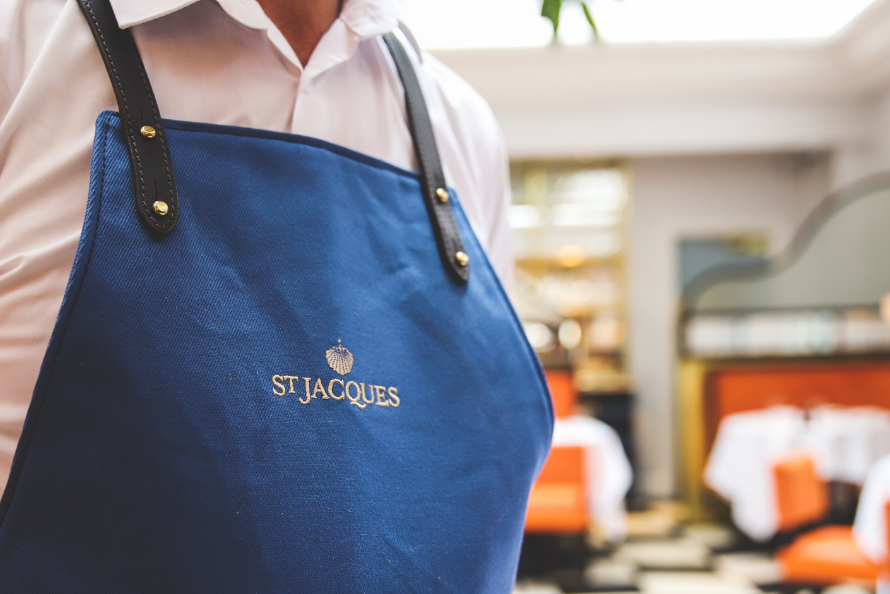 Chapman for Saint Jacques
Many of our customers comment on our rather splendid aprons. Carefully handcrafted for us in the ancient City of Carlisle, Cumbria, they are indeed things of beauty. Sturdy and immensely practical, they are the product of British maker Chapman.
Mutual friends suggested the collaboration, and we couldn't be happier with the result. While our rather splendid Saint Jacques aprons are not for sale, you can however purchase a similar apron from Chapman directly HERE.
Thank you to Chapman for crafting us these fabulous aprons.
– November 17. 2020