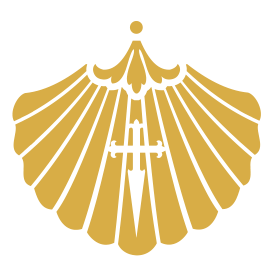 Bienvenue à Saint Jacques
Richard Weiss, iconic restaurateur and sommelier, returns to London's West End with the perfect, relaxed and discrete venue for a breakfast, convivial lunch, early evening cocktail or intimate dinner in this bistro chic setting.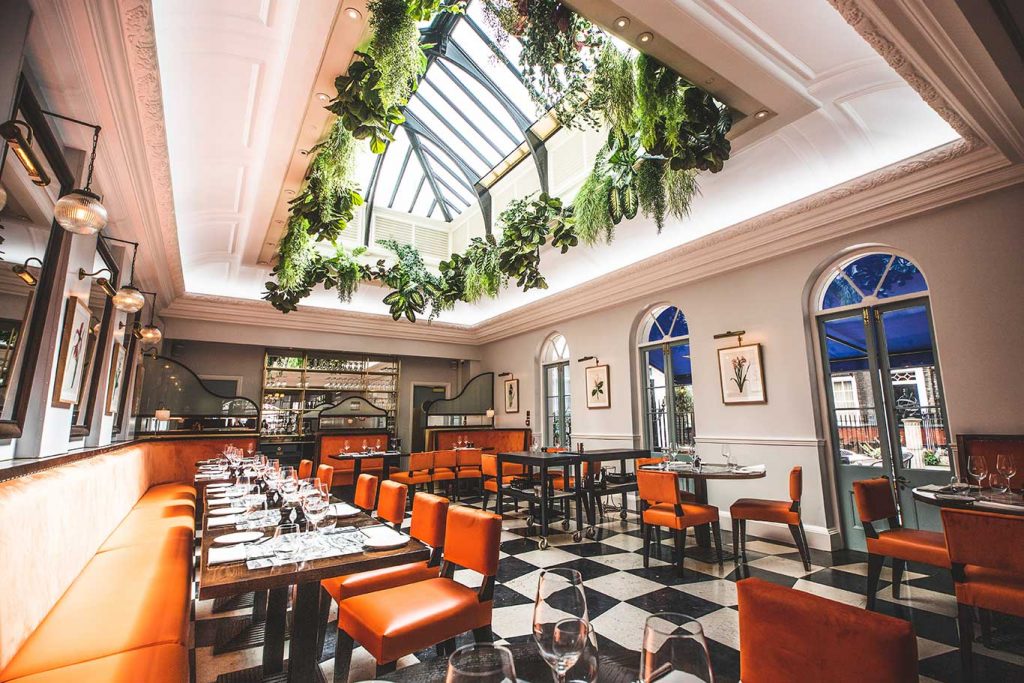 a Gallic home from home...
Bringing new life to St James's with classic French dishes and modern creations, the Saint Jacques seasonal menu blends tradition and innovation to suit all tastes – from Richard's legendary tableside prepared Steak Tartare to a decadent fondant au chocolat.
More than anything, quality, service and flair infuse every part of Saint Jacques.
Saint Jacques is located in the heart of London, between Buckingham Palace and Piccadilly Circus – close to the Theatre District, and the vibrant West End. Surrounded by galleries and shopping, it is the perfect central location for locals and visitors.
With Richard's fine nose and fortunate location next door to Berry Brothers – London's oldest and finest wine merchant, with cellars dating back to Napoleonic times – you can be assured of a fabulous selection of wines, spirits and cocktails.
Saint Jacques is back!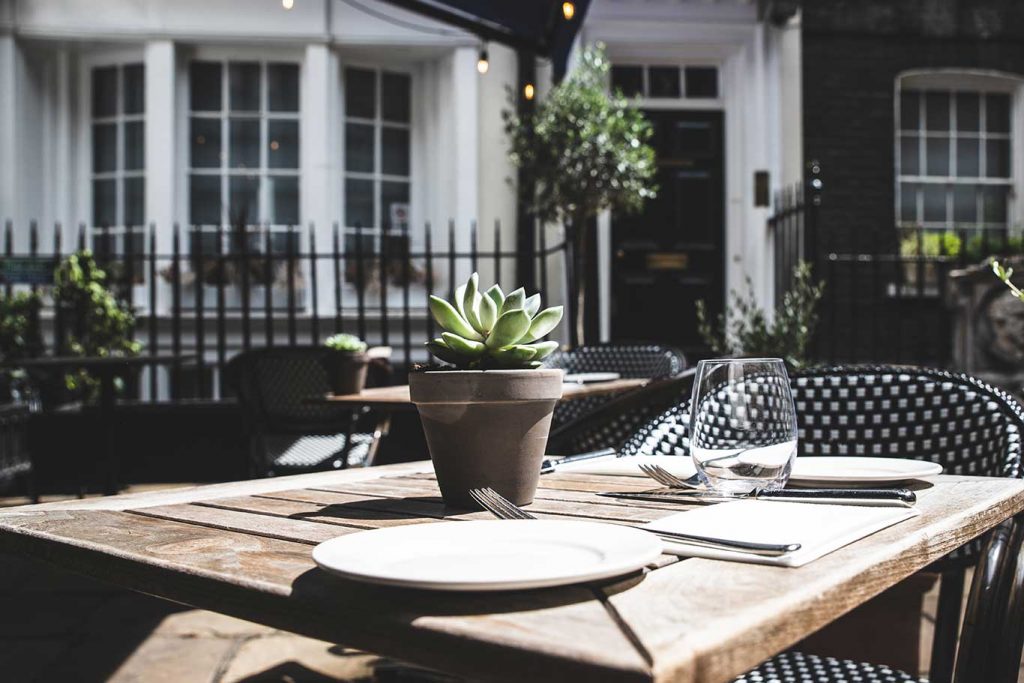 At the back of the restaurant, St Jacques has an absolute hidden gem with a courtyard with outdoor seating from May to October (or longer if the weather allows). Originally part of Henry VIII's real tennis court, it has served as an arena for bear – baiting, bare knuckle fighting, gambling and other insalubrious activities. It was also, reportedly, the site of the last duel fought in England.

The private courtyard has now been converted to the more peaceful and wholesome pursuit of the delights of the table. Diners can enjoy a secluded spot in the heart of the city away from the daily hustle and bustle. Perhaps the ghost of Napoleon Bonaparte, who lived there briefly while plotting his return to France, is smiling down on you as you enjoy his country's cuisine.
notes from Saint Jacques:
On the occasion of our second anniversary, a big thank you to all of our team and all of our amazing customers. Thank you so much for all of your support!
– July 6. 2021
"One of London's unsung heroes, this lovely small restaurant just off St James's Street opens up a divine hidden courtyard every summer, where joie de vivre reigns supreme. Expect French fine dining (with classic dishes like duck Foie Gras terrine and coq au vin) and a long, lazy wine-fuelled lunch." – Tatler
Listed in
Tatler,
no less! Now the cat's out of the proverbial bag, we highly recommend you reserve your courtyard table as soon as possible! Book now for April 12th and beyond.
– March 15. 2021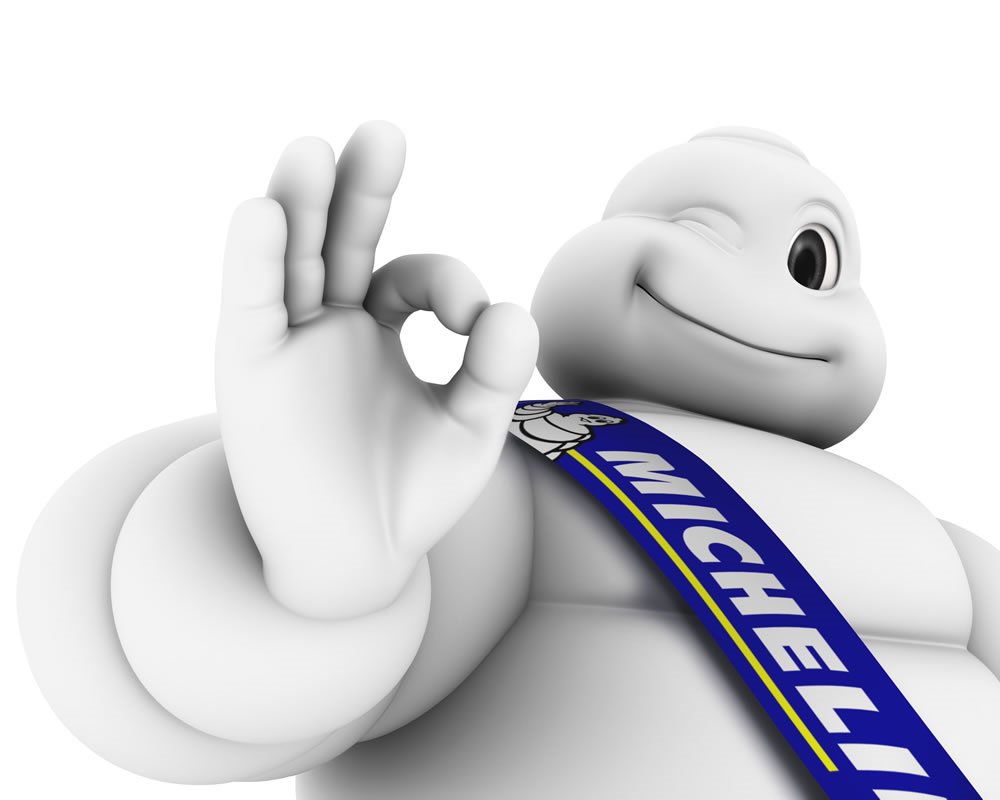 "Restaurants don't get more classic than this French brasserie with its marble-topped bar, checkerboard floor tiles and crisply laid tables – and the courtyard terrace only adds to the continental feel. Don't miss the crêpes Suzette, flamboyantly prepared at your tableside by the owner."
–
Michelin Guide
.
We're very happy to be listed and approved in the iconic Michelin Guide, and can't wait to get back to flamboyantly doing what we do best….
– January 28. 2021
As we enter 2021, here at Saint Jacques we have dived in to French writers and their love of food and wine to highlight the joy of gastronomy that runs through their literary works.
We begin with Alexandre Dumas, famous for bringing to the world the Three Musketeers, and The Count of Monte Cristo amongst other writings, he also wrote a cook book of over 1600 pages. The Grand Dictionnaire de Cuisine was published posthumously in 1873. It includes hundreds of recipes as well as stories and historical culinary tidbits. Much like his other works, the Grand Dictionnaire de Cuisine proved to be an exceptional piece of literature. The book's culinary tips, personal memoirs, anecdotes and wit make it a true pleasure to read. Under the entry 'dinner', for example, he writes:
"A major daily activity, which can be accomplished in worthy fashion only by intelligent people. It is not enough to eat. To dine, there must be diversified, calm conversation. It should sparkle with rubies of the wine between courses, be deliciously suave with the sweetness of dessert, and acquire true profundity with the coffee."
We couldn't agree more here at Saint Jacques.
– January 12. 2021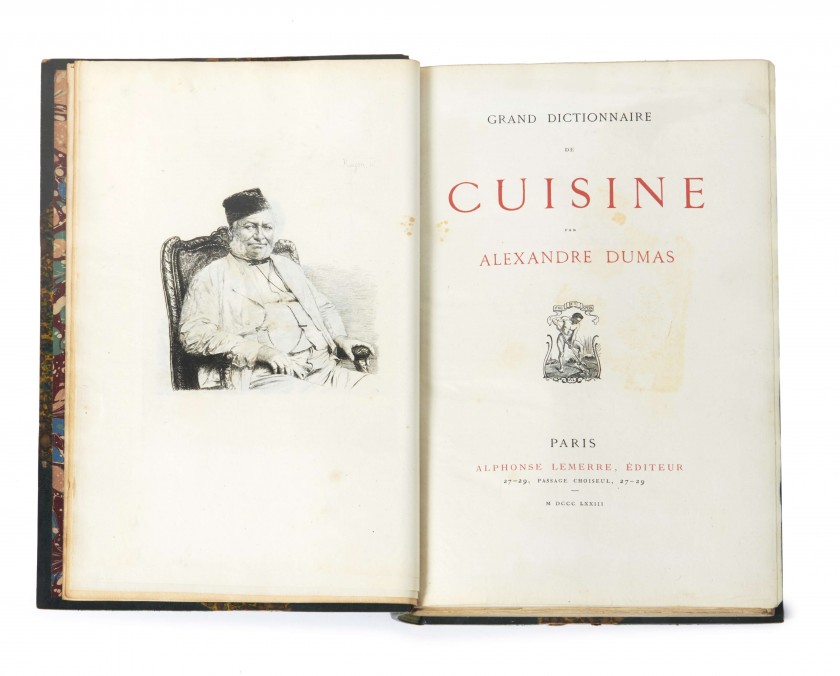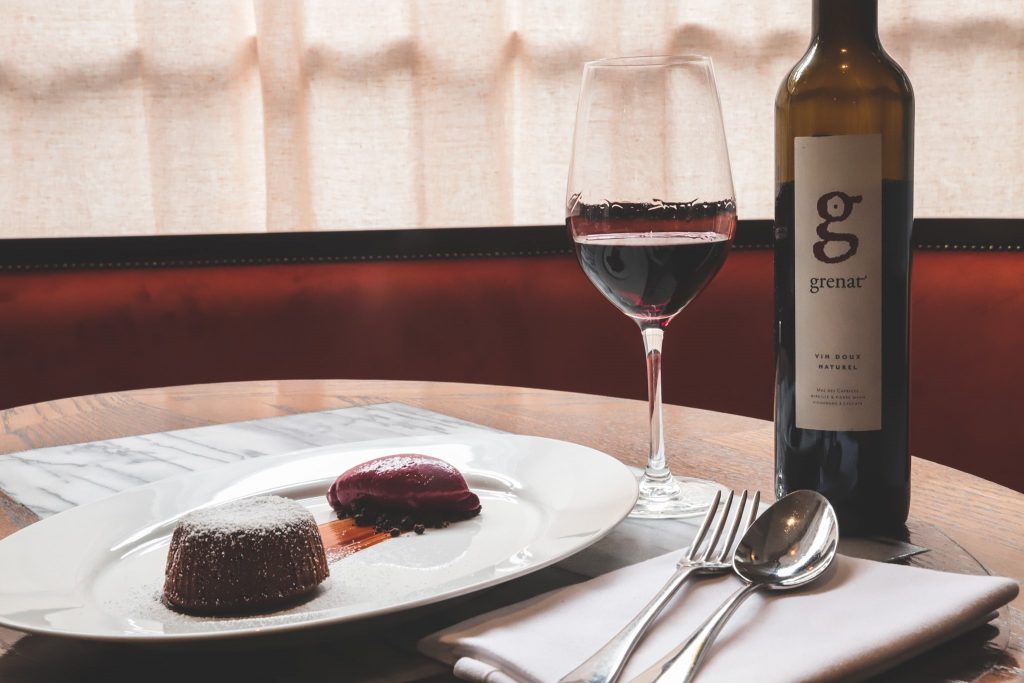 Grenat 2017, Mas des Caprices.
Grenat means Garnet, rich deep red like the wine.
Deep in colour and rich flavours based on red fruits, Grenat 2017 is a fortified red wine based on "grenache noir" grape. Very well balanced between the alcohol and acidity, Grenat 2017 is a great match with our "Fondant au chocolate" or a great alternative to a port with blue cheese like a Roquefort or Fourme d'Ambert.
– December 12. 2020
Pinot Blanc 2017, Domaine Hurst.
The Domaine Hurst Pinot Blanc 2017 Vielles Vignes is a great alternative to a dry fruity white wine like a sauvignon blanc, delivering a dry start with citrus flavours and a hint of white flowers.
This wine is a great choice for an aperitif or to match with our fish dishes or try it with our Bone Marrow starter. You will find it brings a refreshing edge to this rich dish.
– December 6. 2020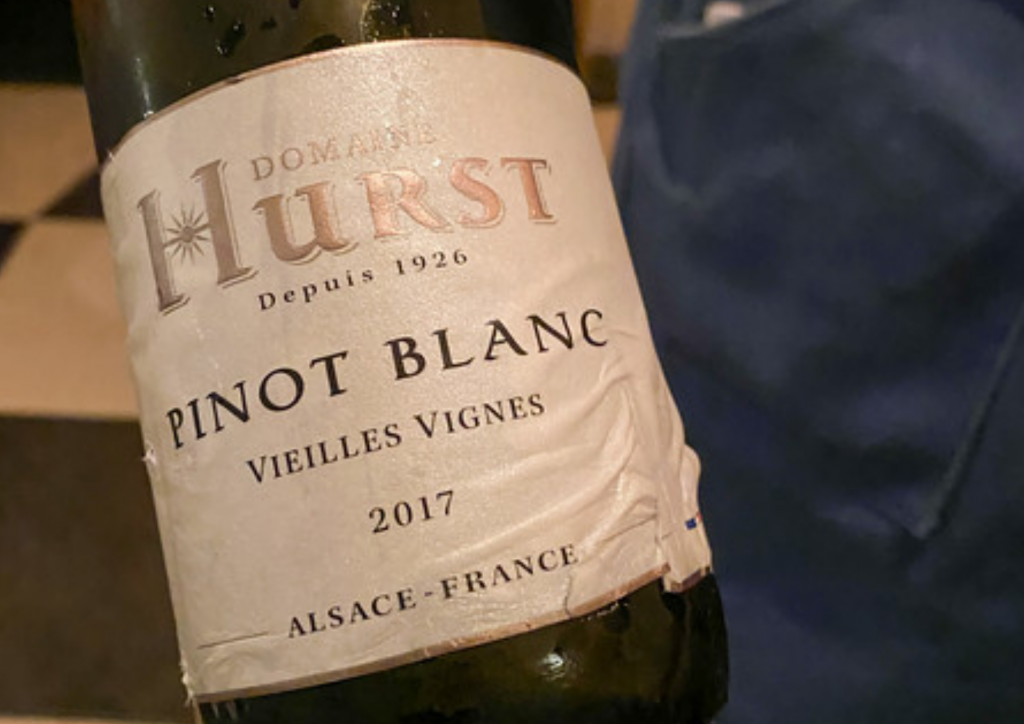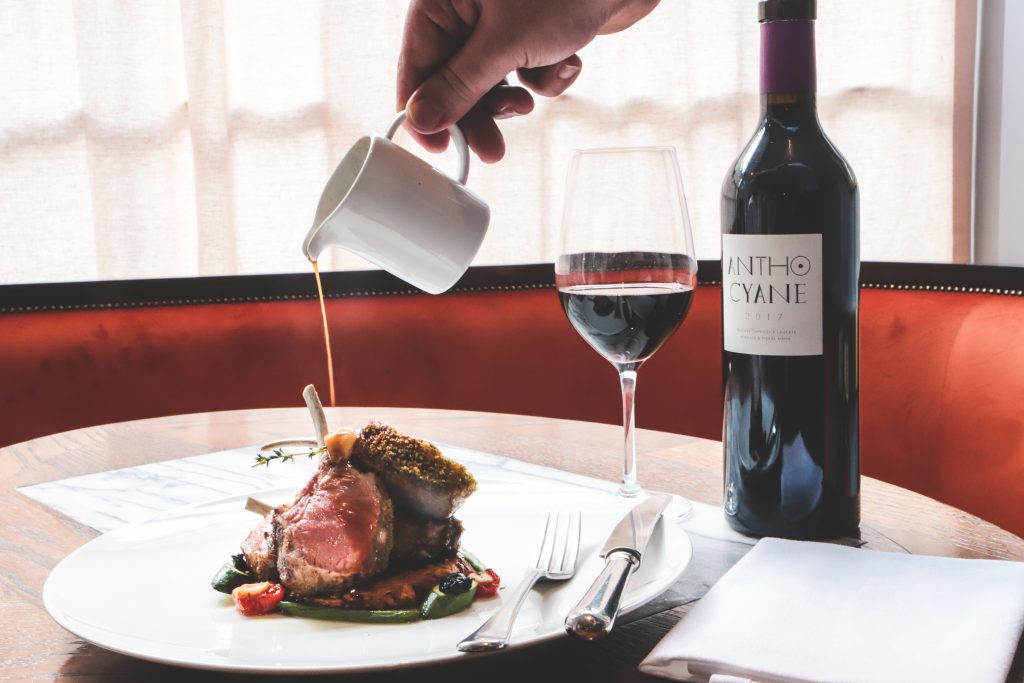 Anthocyane 2017, Mas des Caprices.
Anthocyane means Anthocyanin, a type of flavonoid rich in antioxidants, and they are the pigment that give a deep red, purple in plants or grapes.
Deep in colours and red fruits flavours with a hint of vanilla, Anthocyane 2017 will seduce you with this rich roundness in flavours packed in your glass. The wine needs to be decanted to reveal its full charisma. A perfect match with all games dishes on our menu.
– November 29. 2020
Graham Greene in St. James's
Pickering Place, our hidden courtyard, has many stories to tell. Some are apocryphal, no doubt, but non the worse for it. We've been using our recent down time to carry out some research, and one of the many who have lived above this venerable slice of hidden London was the renowned author Graham Greene. We'd like think he'd pop in for lunch and a glass if he was still there… 
Thank you to Sotherans Rare Books for loaning us these beautiful first editions.
– November 17. 2020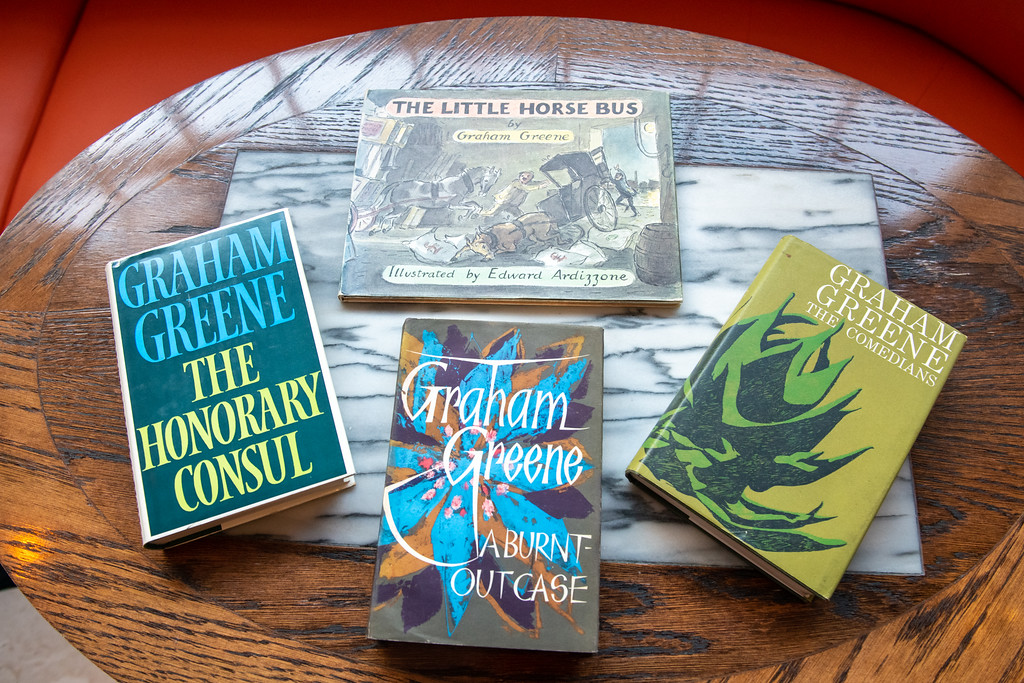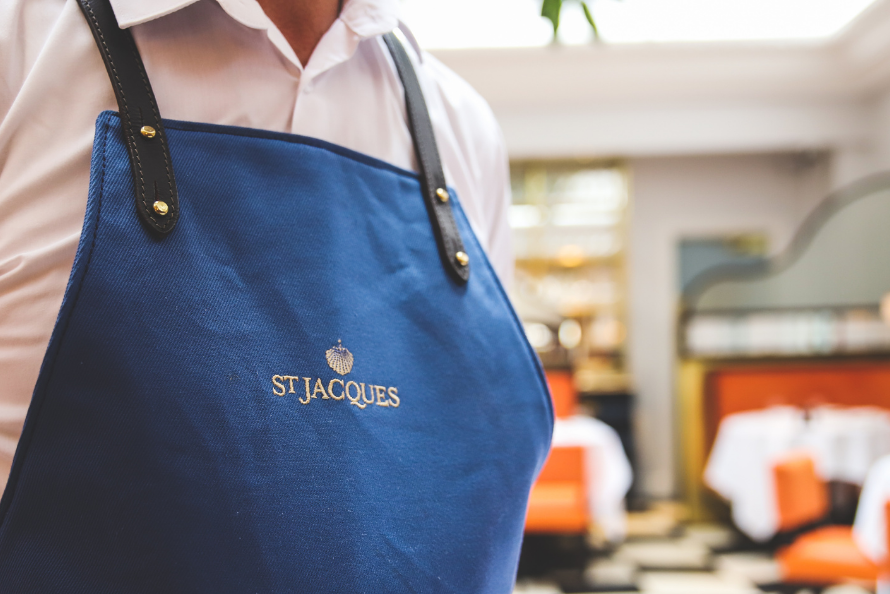 Chapman for Saint Jacques
Many of our customers comment on our rather splendid aprons. Carefully handcrafted for us in the ancient City of Carlisle, Cumbria, they are indeed things of beauty. Sturdy and immensely practical, they are the product of British maker Chapman.
Mutual friends suggested the collaboration, and we couldn't be happier with the result. While our rather splendid Saint Jacques aprons are not for sale, you can however purchase a similar apron from Chapman directly HERE.
Thank you to Chapman for crafting us these fabulous aprons.
– November 17. 2020